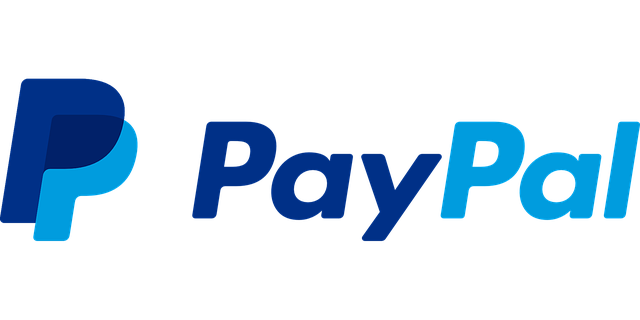 What type of payment cards can I use to pay?

We currently accept Visa, MasterCard, and Paypal payment. Spirit Media & Paper Marketing Sdn Bhd maintains reasonable and appropriate standards to safeguard your Personal Information.

Delivery orders may be placed at a kiosk and paid for in our stores. For these orders, we accept payment via cash, check, and credit and debit cards at the register.


Is your website payment gateway is safe and trusted?

We currently use PayPal to allow you to purchase goods or services online using any major credit card or bank account. We want you to order with confidence and peace of mind that for credit card number and details remain secure and private. By pressing any 'buy now' button or link you will be taken to our online order page, which is hosted on PayPal's secure servers.

PayPal's Buyer Protection makes buying safer. In the unlikely event you have a problem with your eligible order we'll help make it right.

Protection for unauthorised transactions - You may be eligible to receive protection for unauthorised purchases made with your PayPal Account if you notify us within 60 days of the incident.
Refunds for incorrect orders - If an eligible doesn't arrive or doesn't match the seller's description, Paypal's Buyer Protection will help you recover the full purchase price of the item plus shipping costs.

For more detail about Paypal, please visit to Paypal Official Website at www.paypal.com


Are all my credit card details confidential?

Yes. Any data you enter is encrypted using the SSL Protocol, protecting it against disclosure to third parties. The Padlock in the lower right hand (Internet Explorer), left hand (Netscape) corner of your browser indicates that SSL encryption is activated. You can also tell that the page is protected if the URL displayed in the address bar begins with "https:".


When will my card be charged?

When you place your order, we will request authorisation to charge the order amount from your credit card company. Once we have received approval, we will reserve the amount on your card until all items are available and your order has shipped. Your card will be charged when your order has shipped.


My credit card is rejected.

There are several reasons why a credit card payment can be refused :
The credit card used must be either Visa or MasterCard.
- Wrong number, expiry date or CVC, misspelled name.
- Not enough credits on the card.
- Depending on your card, you can be redirected to your bank website to confirm the payment.
Usually, a password or similar must be entered to ensure that you are the rightful owner of the card. Failing to do so, can lead to payment refusal. Any problems in this step should be dealt with your bank directly.


Can I change my payment method?

The payment method for an order cannot be amended once the order has been submitted to us. To choose an alternative payment method, you will need to cancel your existing order and place a new order with your preferred payment method. Please note that when cancelling credit card orders, it can take up to 3 days for the payment authorisation to be removed by your credit card company. As debit cards are charged at time of ordering, we will need to process a refund if you decide to cancel your order.


Can I pay by using Bank Wire or GIRO?

Yes. You can make the payment at your convenient way. Here is our bank details:
Please making your payment to one of our following bank.





Hong Leong Bank Berhad (Swift : HLBBMYKLXXX)
Beneficiary Name : Spirit Media & Paper Marketing Sdn Bhd
Account Number : 01200076118





Malayan Banking Berhad (Swift : MBBEMYKLIPH)
Beneficiary Name : Spirit Media & Paper Marketing Sdn Bhd
Account Number : 5-08319-54727-0





Public Bank Berhad (Swift : PBBEMYKLXXX)
Beneficiary Name : Spirit Media & Paper Marketing Sdn Bhd
Account Number : 3-1317804-36

Before we process your order, we must receive payment and clear the funds through your bank. Orders paid for by wire transfer require up to 2 business days for payment processing. To ensure your order is not delayed, please provide your name, surname, and bank reference number and web order number with your payment information. Your order reference number can be found in in your order acknowledgement e-mail. Orders will be automatically cancelled if your payment is not received within 14 calendar days of the date the orders are placed.

You may email the remittance slip to us by fax it to 03-7971 2169 or email it to info@spiritmedia.com.my


I am getting an Error Message when placing my order.
Please make sure that you respect the order process as shown below: We advise our customers to use either Internet Explorer/Firefox/Safari to place their orders.


How do I use my P.O.s for ordering?

If you normally use Purchase Orders to pay for your office supplies, you must set up a revolving credit account with us. Please call us for this kind of account registration 1300-333-212. You may also use a major credit card — Visa or MasterCard — to pay for your order. Purchase Order numbers can be entered at the Payment Information screen when you place your order or on the Review Order page. Please note that the Purchase Order number is for your records only. It will be referenced on your packing slip to make your record keeping easier.


Can I get a discount if I order large quantities of an item?

Buy in large quantities and you can save even more. Simply call 1300-222-313 to see if you qualify for a volume discount. Fax your bid proposal to 03-7971 2169, or e-mail your proposal to sales@spiritmedia.com.my or fill-up our contact form.